"Her letter only says "yes"."(彼女からの手紙には「Yes」とだけ書かれていた。)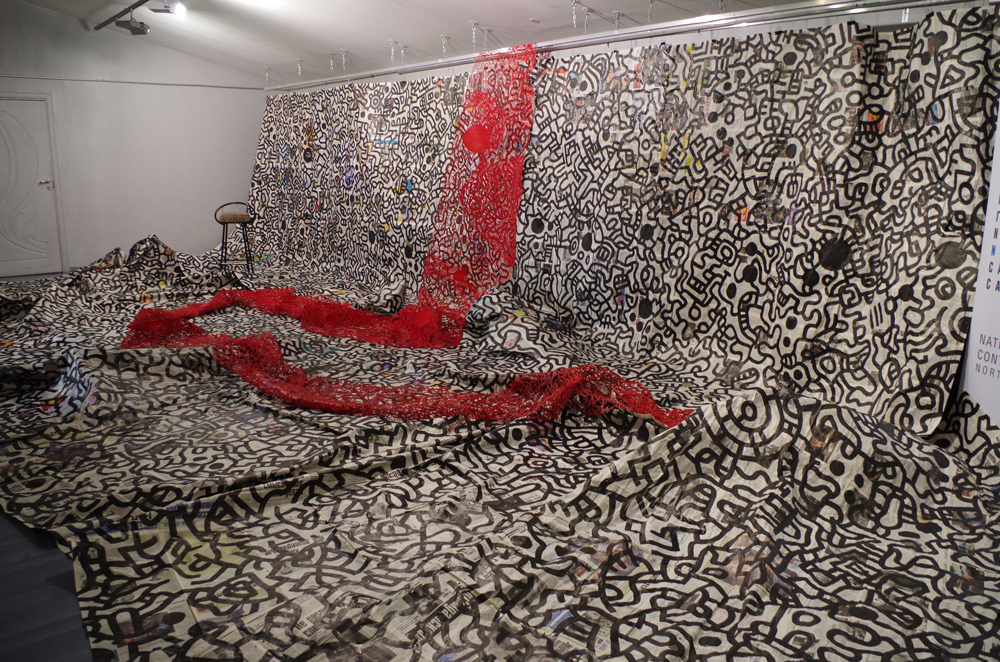 完全なる情報はイマジネーションによって生まれる。
「脳」には、分からないことを嫌う性質がある。

描かれるのは「細胞」からイメージされる流動的なパターン。
「細胞」は生命の最小単位。
細分された情報から、全体は読み取れるのか。
全体から細部を知ることは可能なのか。
この作品は、好きな場所を自ら破り、持ち帰ることができる。
「情報」の集合としての「自己」の表現と完全な「情報」の不完全性の描写。
The perfect information is comes up from the imagination.
Brain has a nature not to like unknown things.
"Cellular" pattern is drawn on the paper.
"Cell" is the minimum unit of the Life.
Can we know everything from the detail?
Is it possible to know detail from whole world?
Viewers can tear work anywhere they want and take back.
This work express about "Self" from the point of view of "information".
Material / Japanese ink on Newspapers from Kronstadt, Saint Petersburg, Russia.
1200cm(472.4inch)×336cm(132.3inch), 930cm(366.1inch)×334cm(131.5inch)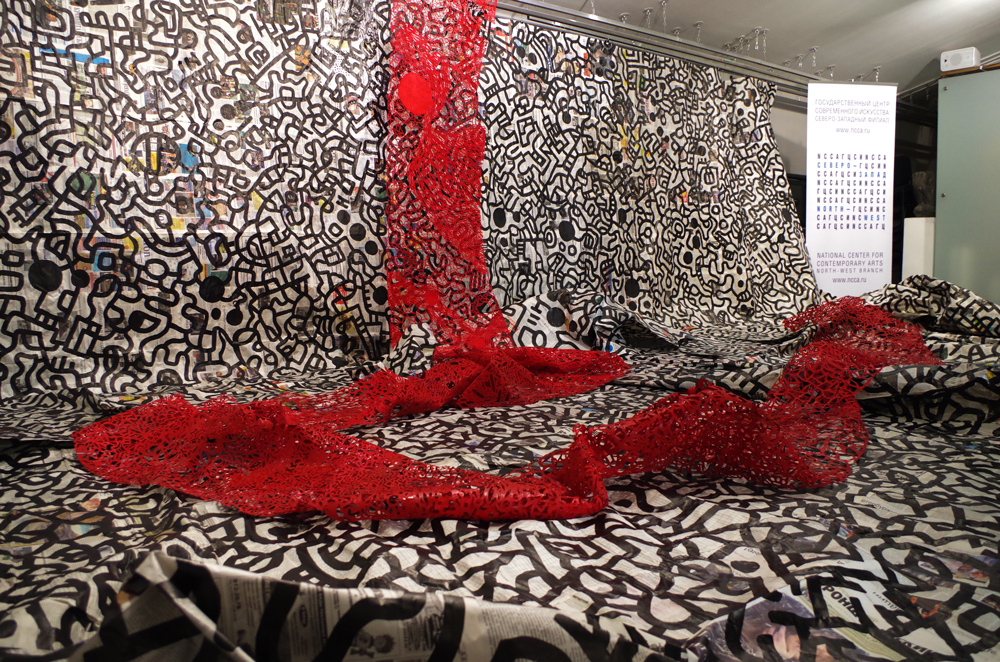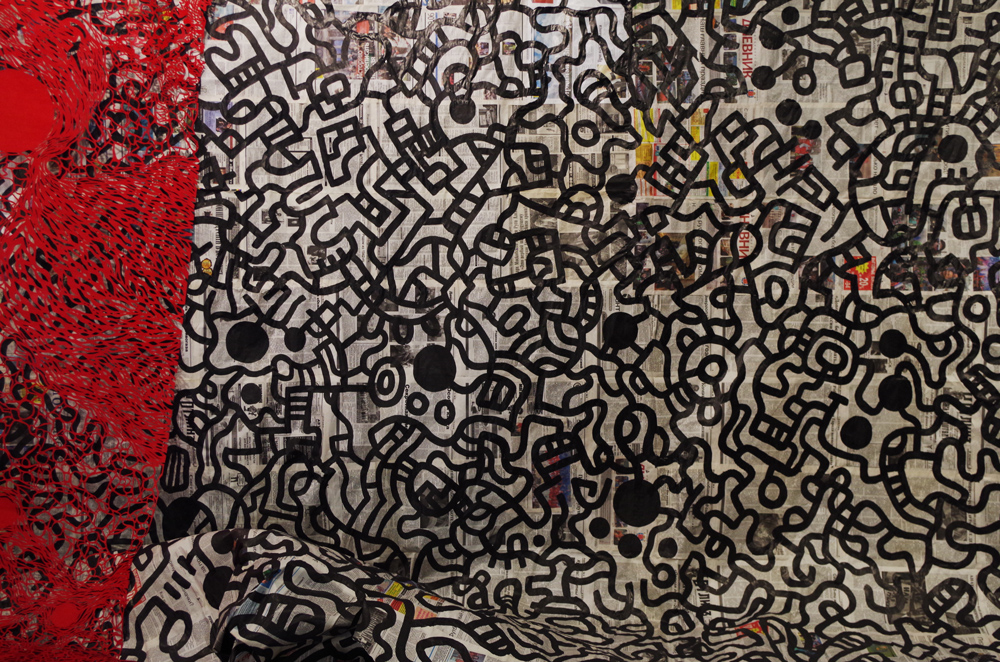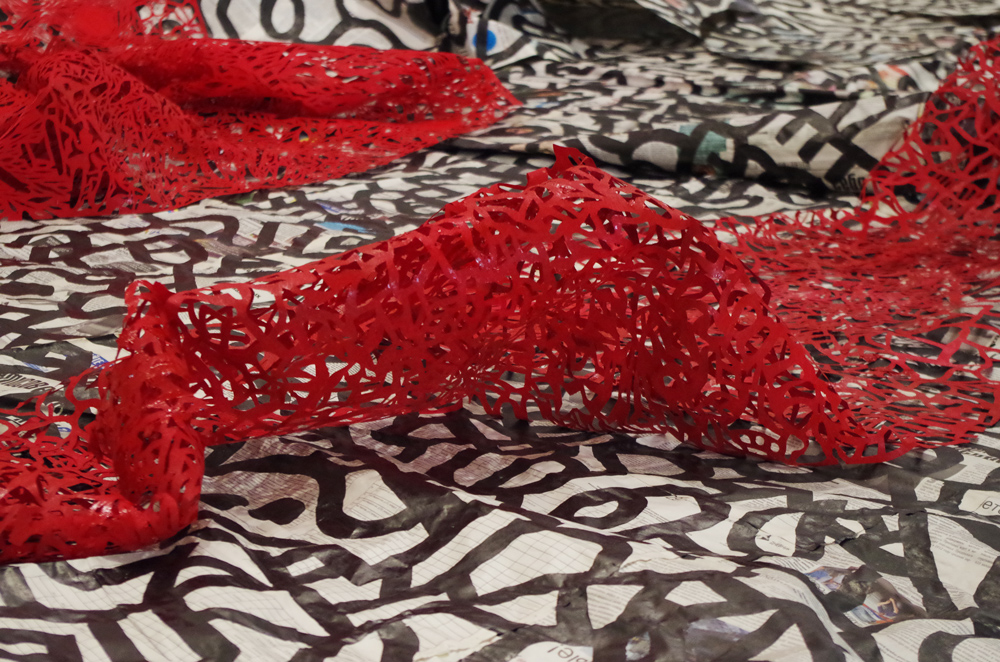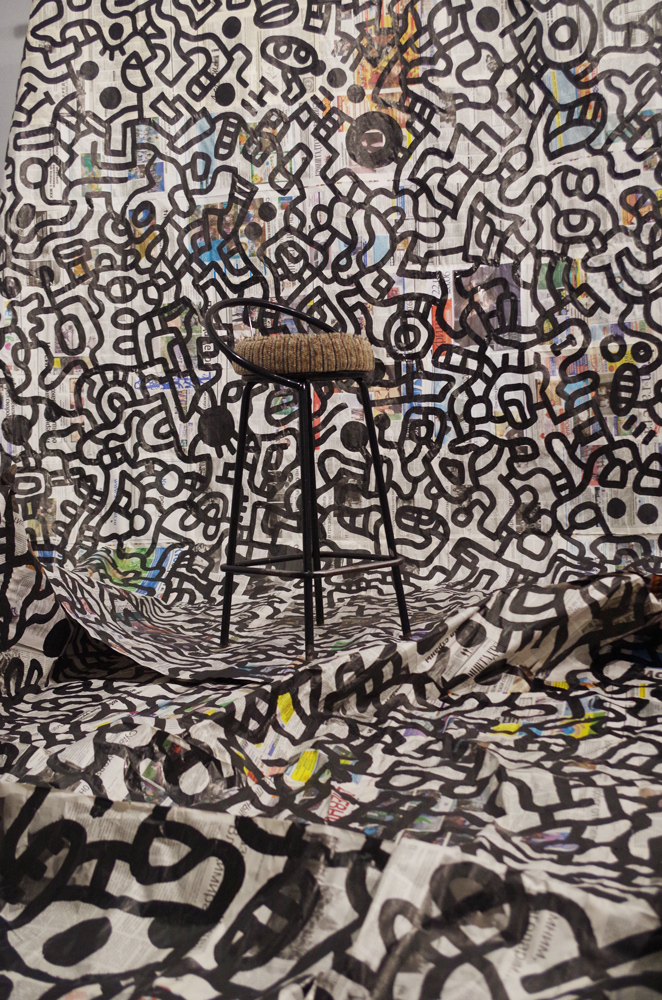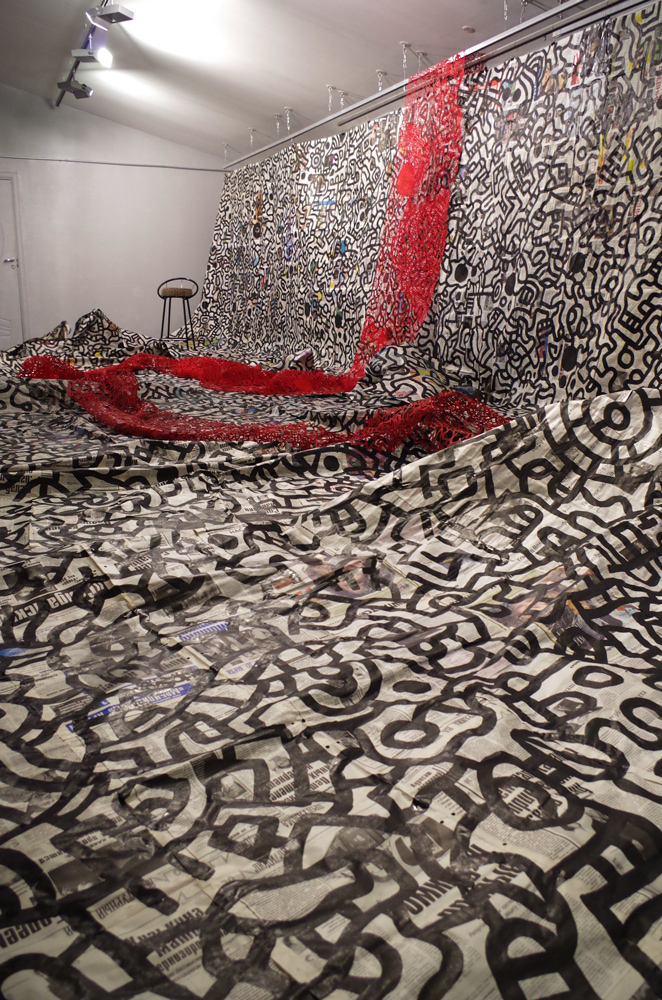 Copyright (C)Ouma. All Rights Reserved.