青でもなく空でもない / Not Blue Not Sky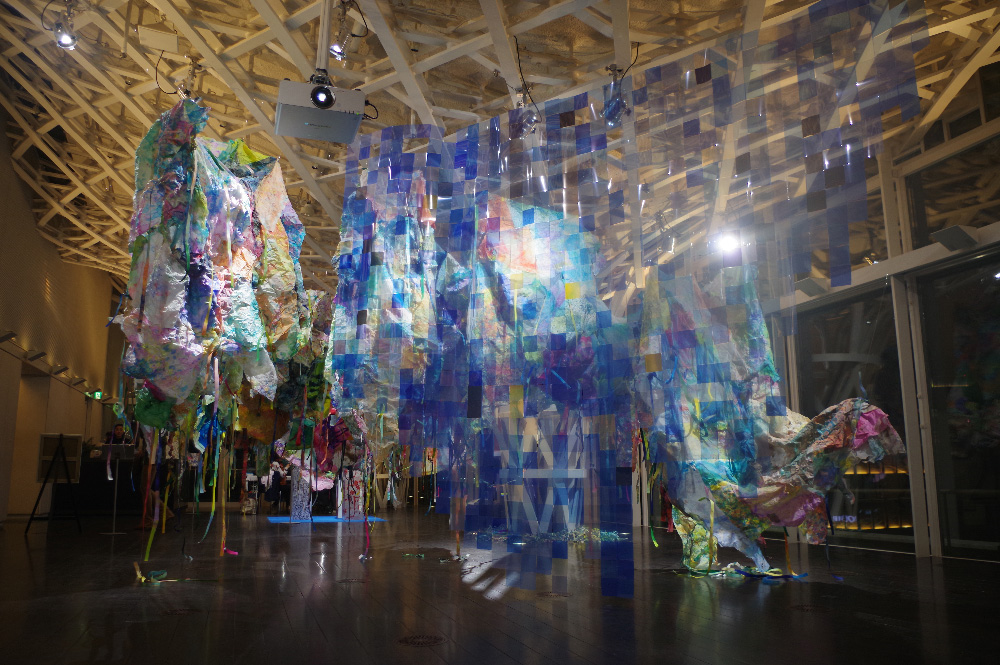 Photography (Film print), 310×400cm (122×157.5 inch), 2018
Oumaがこれまでに世界中で撮り続けてきた空の写真を透明シートにプリントしてつなぎ合わせた作品。時間も場所もさまざまだが、雲一つない空を切り出しているため、さまざまな空を同時に見ることができる。しかし、いくつかの写真は画像ソフトで単に色を創って出力しただけのものも含まれている、かもしれないし、あるいは全てが創られた色なのかもしれない。真実とはどこまでのことを指すのか。
Sky photos which were taken around 15 countries at the different time zone. After they were printed out on transparent sheets and connected each other. There are no clouds on these photos, only blue sky. We could see real Sky and this past Sky at the same time in this exhibition. However, fake blue slip into these sky photos. Just blue sheet might be made by Adobe Photoshop but nobody knows what is true. I might lie. There might be no sky photos in this work but everyone believes my words if I say "this is photos of sky" even if there's no evidence.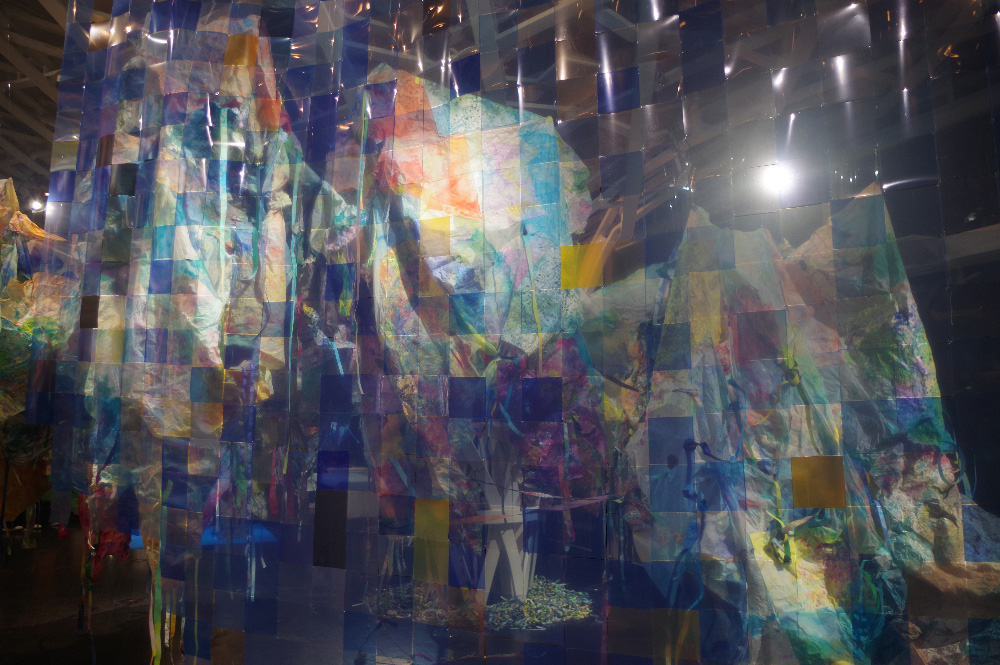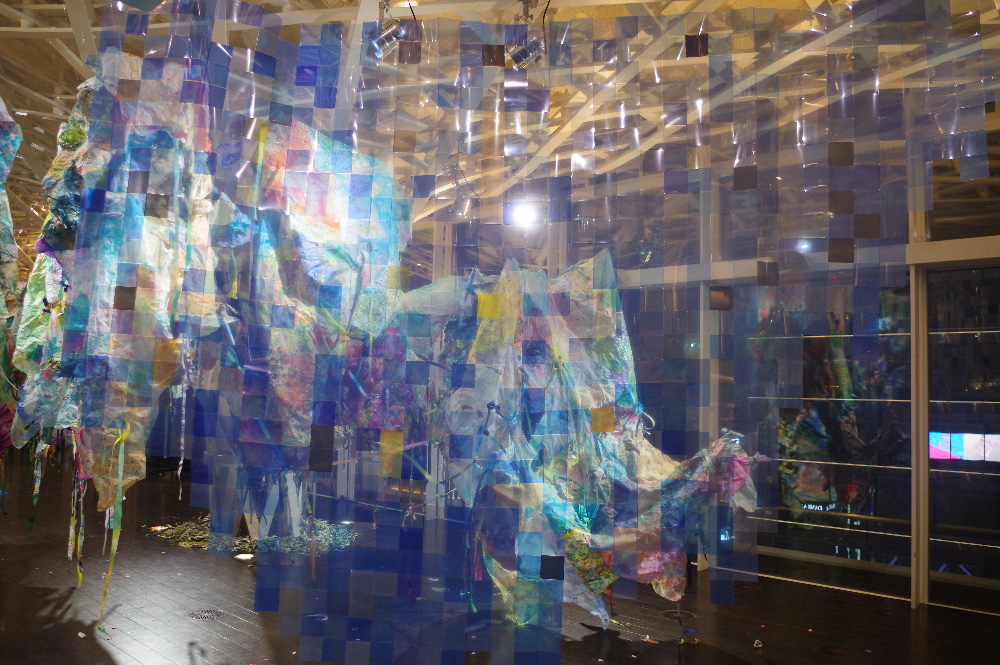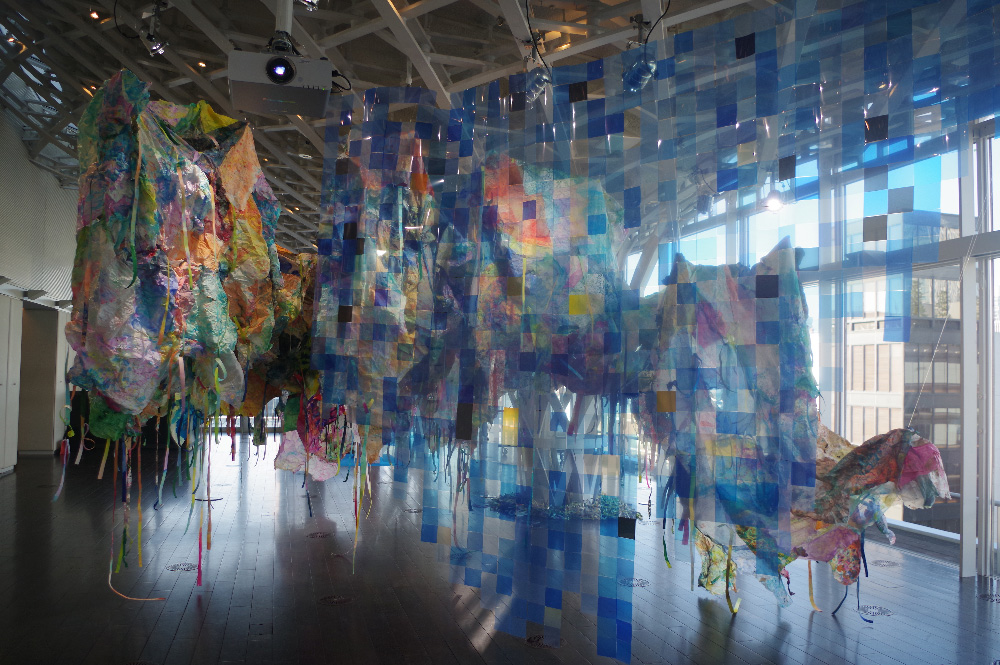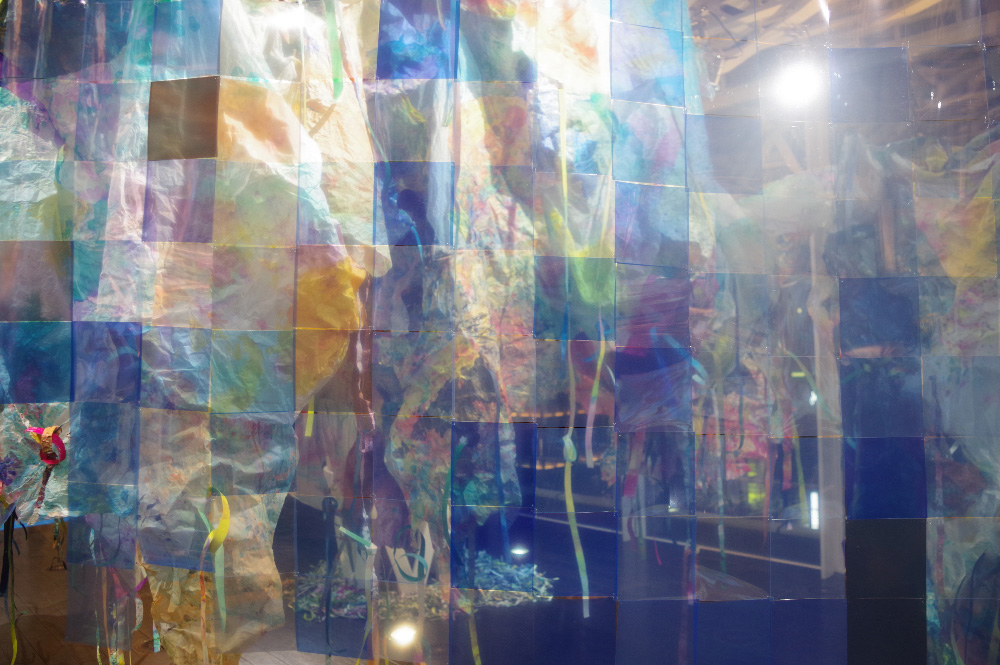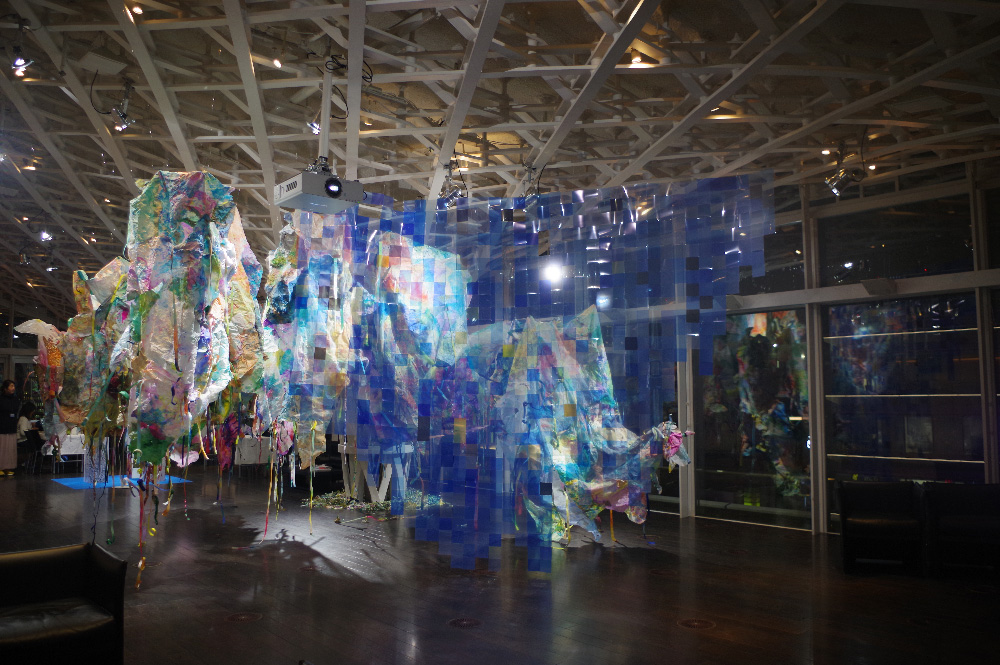 Copyright (C)Ouma. All Rights Reserved.