Single Cell / 単細胞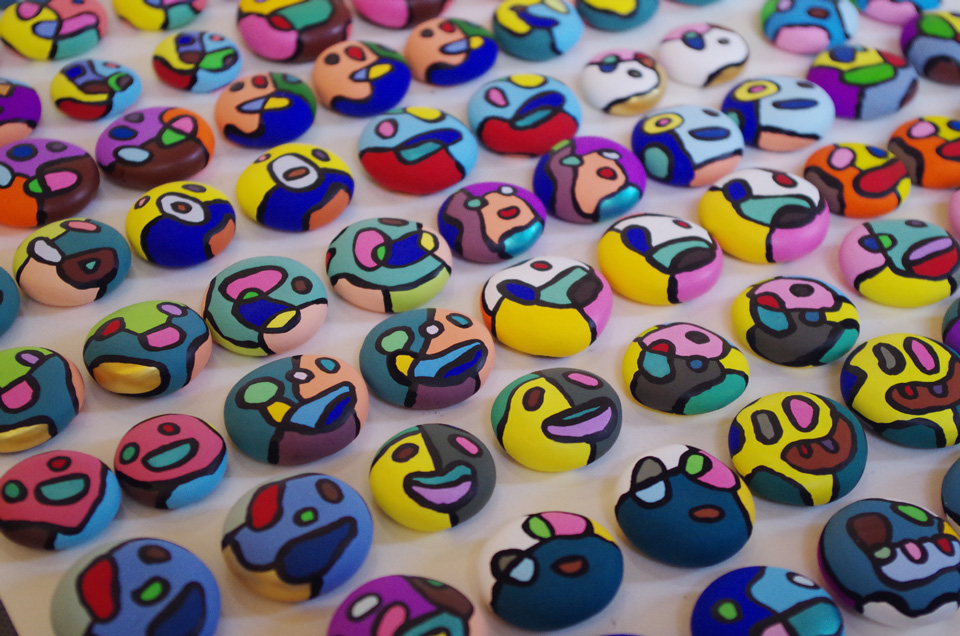 Acrylic and varnish on clay, 2018, about 20×20×10mm (0.79×0.79×0.39inch)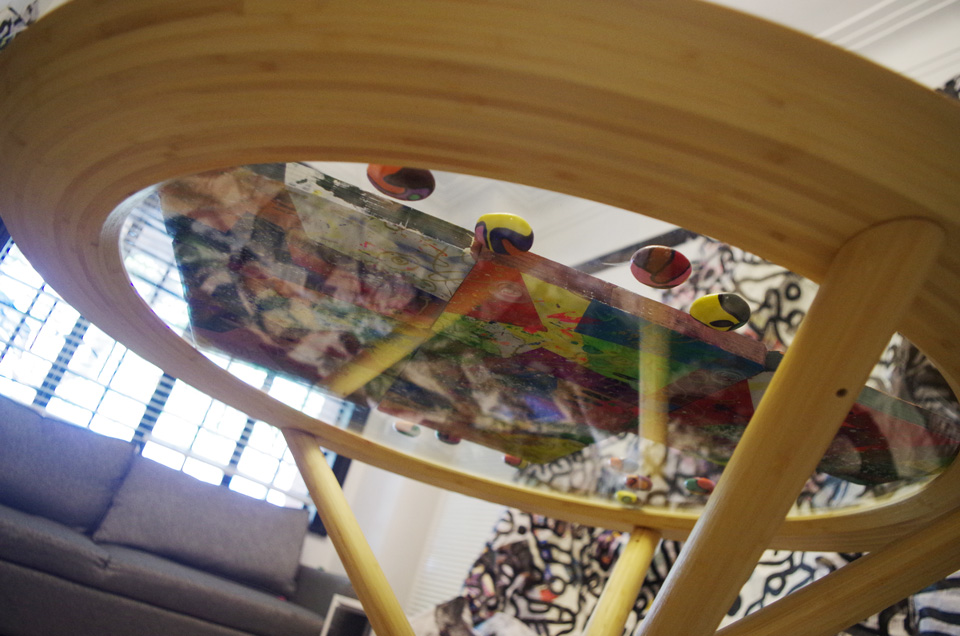 Hidden works in the gallery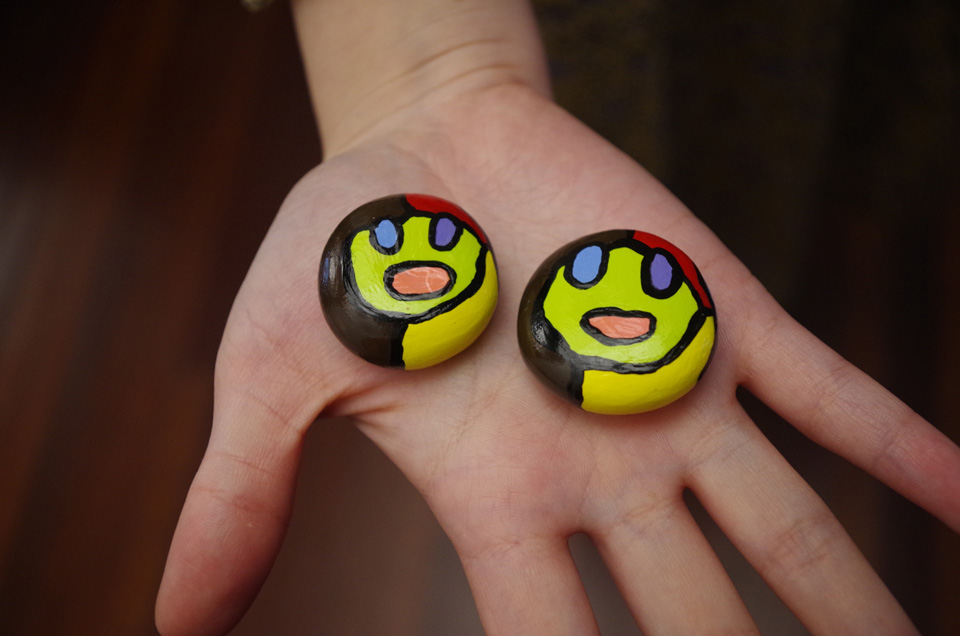 If you find the same pattern one, you can take one for free and hide another in the gallery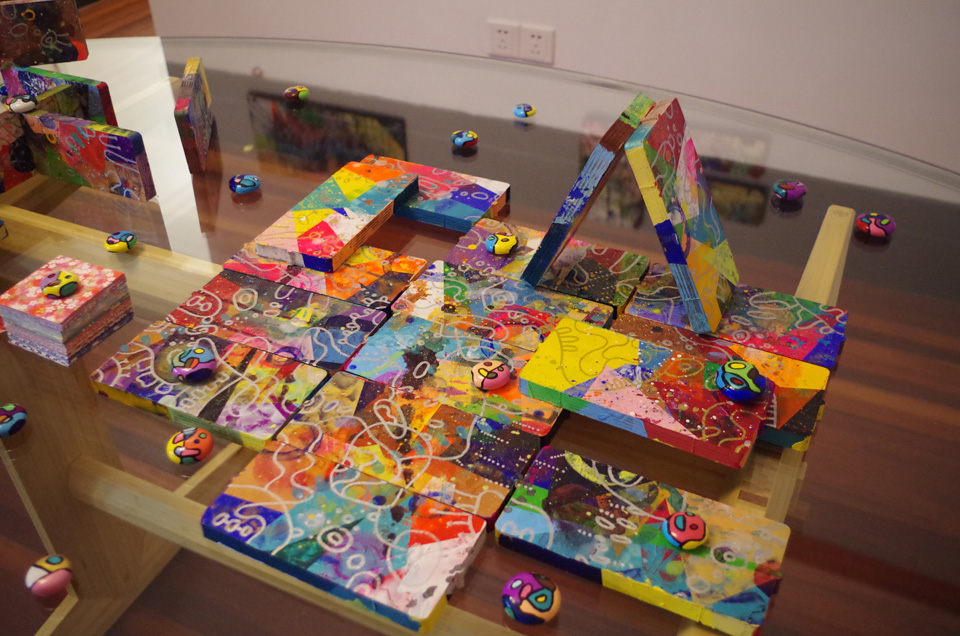 At the exhibition, 3 works, Single Cell, Chlamydomonas and Cell Membrane 2018 were mixed up like One art work.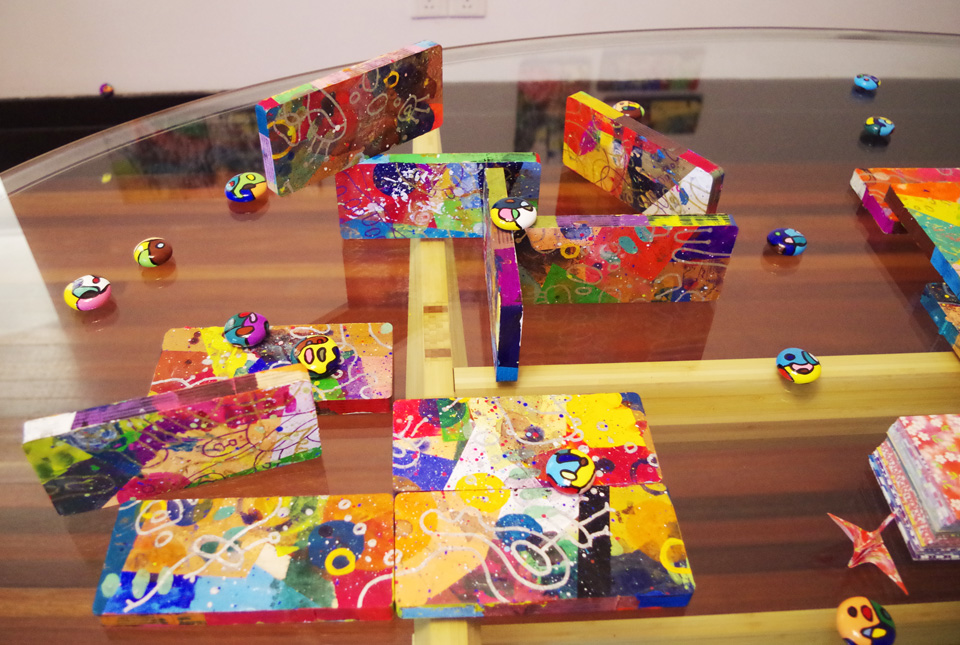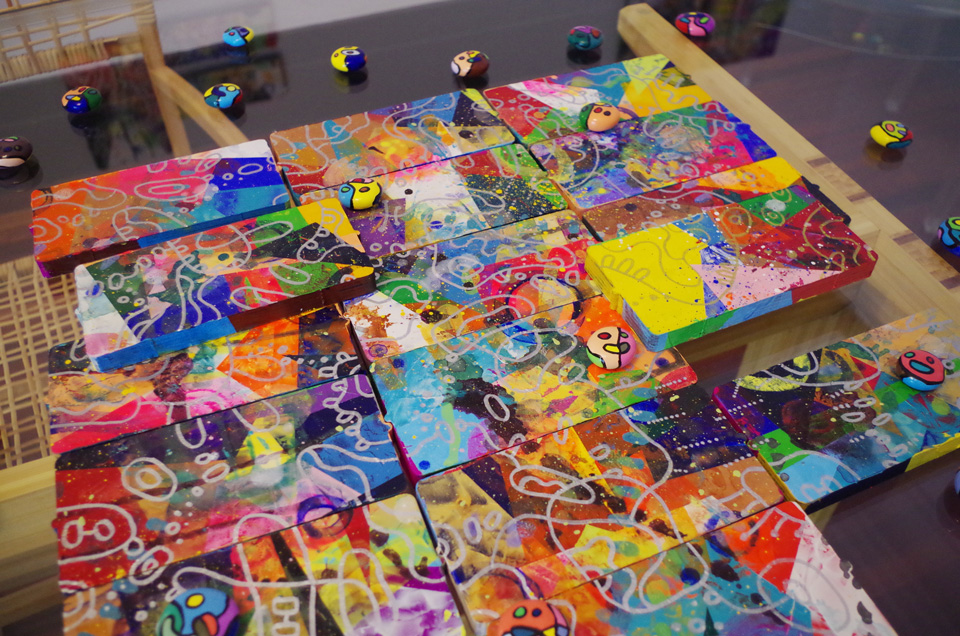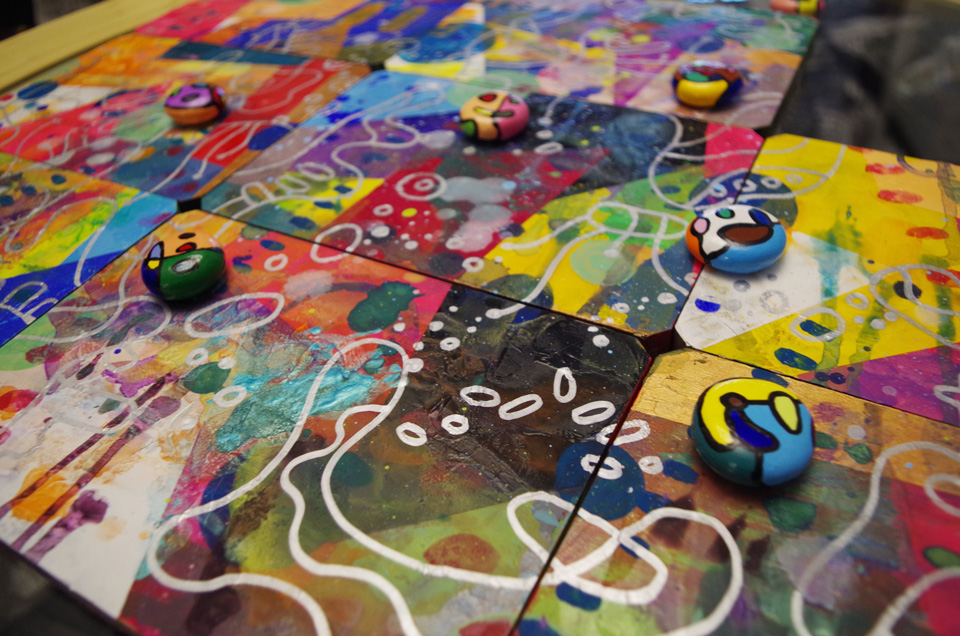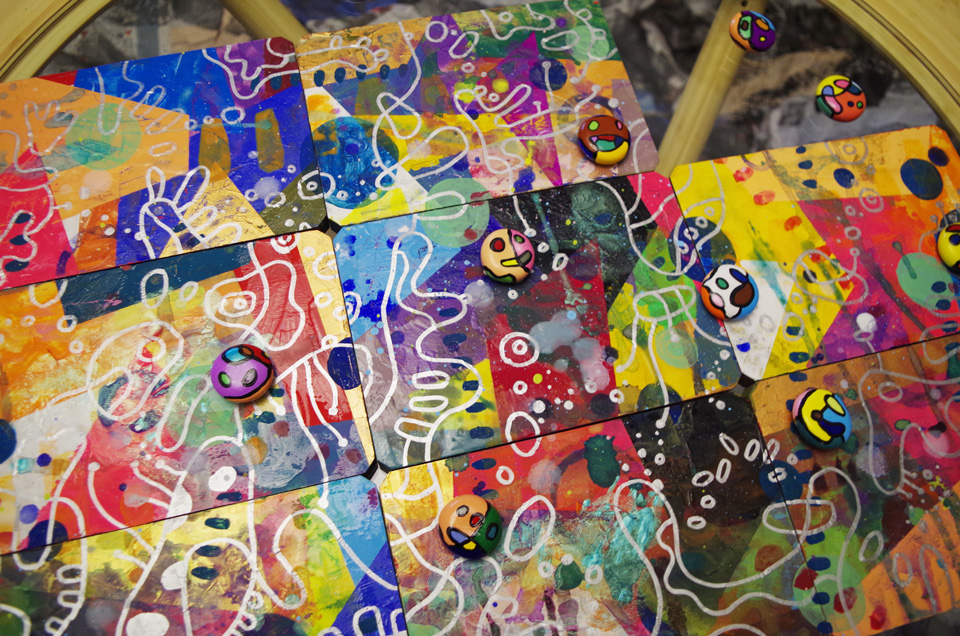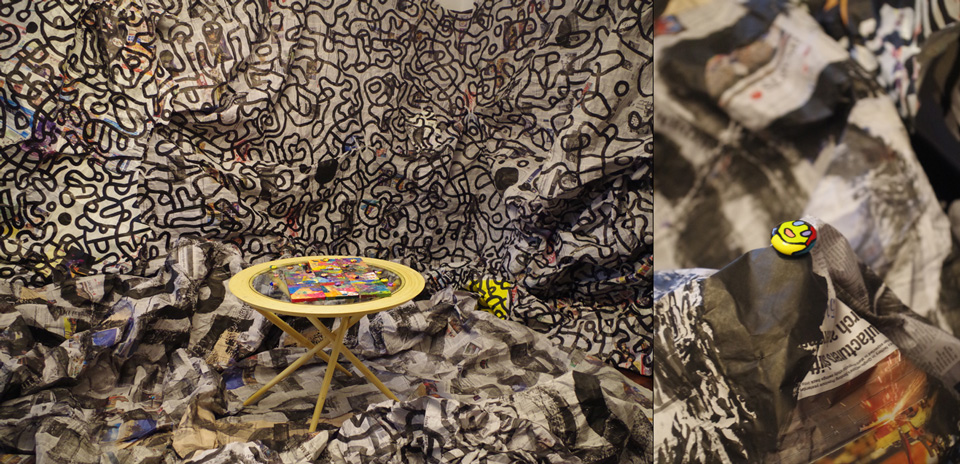 Cell Membrane 2018 / 細胞膜 2018, 80cm×60cm×60cm Japanse Ink and Fablic paint on Japanese paper, 2018
This works covered up whole gallery and became field to hide "Single Cell" at the exhibition "Art-Lab" in Shang-hai, China, 2018.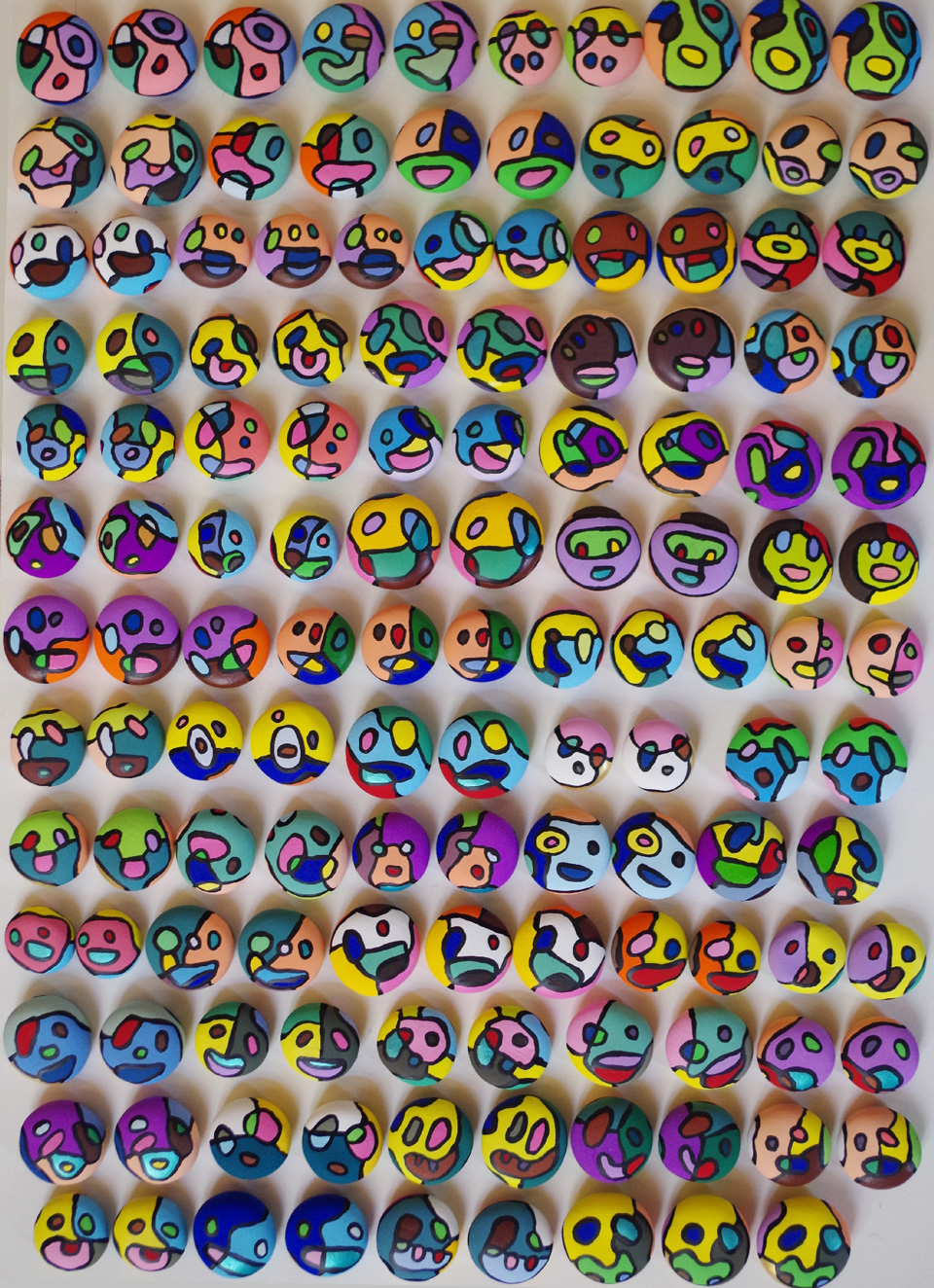 Copyright (C)Ouma. All Rights Reserved.