集合生命 Ⅱ/ Life ContinuousⅡ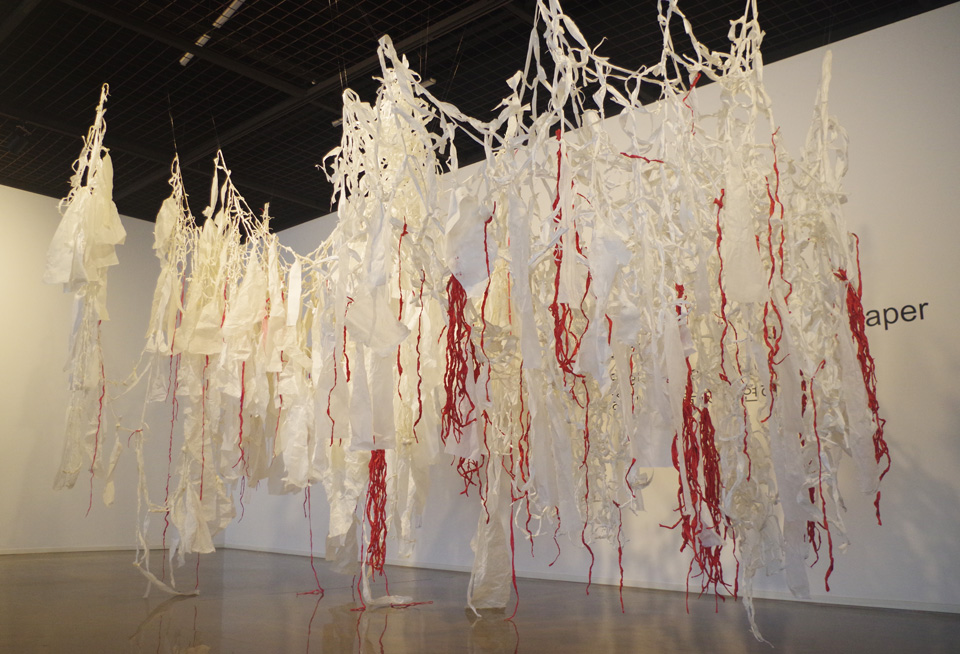 h170×180×410cm(67×70.9×161.4inch)Acrylic on Japanese and Korean paper, 2019
韓紙と和紙を使った体験型インスタレーションで、鑑賞者は自由に触ったり破いたり、結んだりしながら形を変えることができます。細胞は生物学の定義では「生命の最小単位」を意味します。1つの細胞がもう1つの細胞に出会い、融合する瞬間、単細胞が多細胞になり、機能分化する瞬間です。2つの紙のコンパートメントは細胞の膜のようで、韓国と日本の関係を表します。
We can play together with this work so this is experienced work with using Korean papers and Japanese papers. Viewer can touch, tear or tie up freely like creating new shape. One compartment expresses One cell. Cell is minimum unit of life in biology. When the moment to meet another cell, start to corporate together, they become multiple cell. This 2 paper compartments also show the relationship between Korea and Japan.
Copyright (C) ouma.All Rights Reserved.