Cell Artist Ouma / 細胞アーティスト・Ouma
 Born in Japan, started as an artist in 2013. Formar veterinarian. Ouma started to send animal drawings after her patient's dying. It became more than 100 pictures. She's been doing art to complete "healing of heart" which is essence of work as veterinarian. Her motif of art is "Cell", which is minimum unit of Life in biology. Japanese art critic, Mr. Masaomi UNAGAMI is interested in her work. Ouma had the first solo show at the gallery, UNAC TOKYO where Mr.UNAGAMI is the owner, in 2013, Tokyo. She has been expanding active area like in Barcelona, Shang-hai, France since 2016. She advocates the thinking way "Life Continuous" and have the exhibition in the world. The chair person of SORA project.
 東京都出身、元獣医師。ある担当患者の死がきっかけで、亡くなった子の絵を描いて家族に送るようになり、その数は100以上に。獣医師の仕事の本質である「ヒトの心の癒し」を全うするため、2011年よりアート活動を開始。生命の最小単位である「細胞」をモチーフにした作品が美術批評家、海上雅臣氏の目に留まり、2013年1月にUNAC TOKYOで初個展。2016年よりバルセロナ、上海、フランスなど世界各地に活動の場を広げる。複数の生命が集まって一つの生命をなすという「集合生命」という考えを提唱し、世界各地で作品制作・発表を行う。アートプロジェクト「SORA」主宰。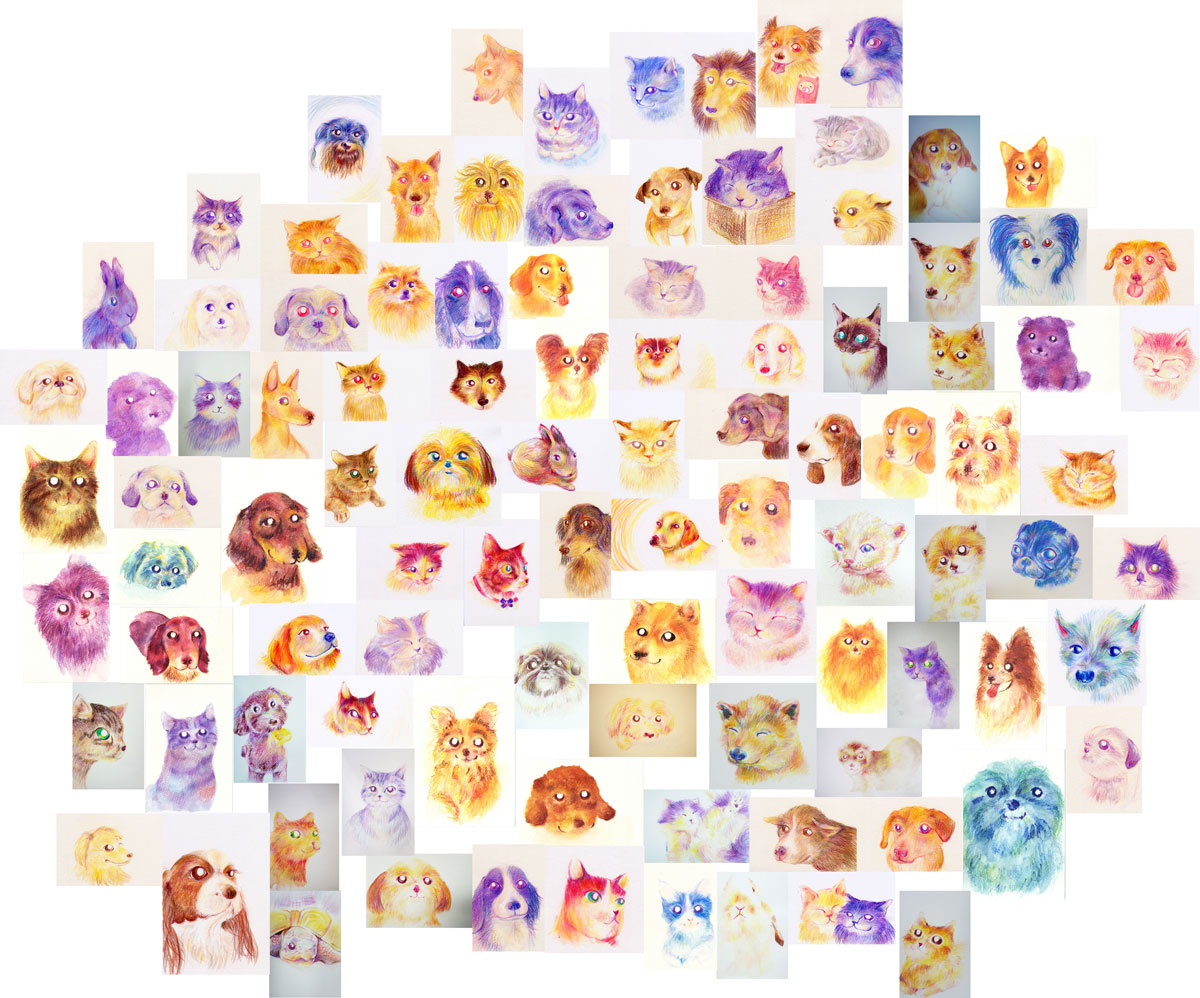 Education
麻布大学獣医学部獣医学科卒業
Bachelor of Veterinary Science, Azabu University,Tokyo
Statement
 My motivation for creating art is bluring boundaries between Live and Dead or Ownership. I, as former veterinarian, have long been following my quest for " healing of heart" without using any medicines and special equipments. Some Phychological research said that people suffer worst of all when they faced the death of their familiar people. I've been thinking if there's any life which never die and found it is this world.
 Cell is the smallest life vessel in Biology. Humans individual bodies consist of about 37 trillion cells. It means that One human life made up with 37 trillion lives. People gather and make town. Towns make countries. It seems like that cell and society is similar relationship. The world consist of a lot of Lives (Life Continuous) , same as human body. I've been creating the works which are changing endlessly as embodiment of the world. I define viewers are also part of my works and bluring boundaries between works and outside of works.
 「生死」や「所有」の境界を不鮮明な状態に戻すことがOumaのアート制作の動機である。Oumaは元獣医師として、薬や特殊な機材を必要としない「ヒトの心の癒し」を探求してきた。ある心理学の研究では、ヒトは「身近な人の死」に直面した時に最も苦しみを感じるという。死なない生命はないかと考えるうちに、世界がそれであると気づく。
 生物学では、細胞は生命の最小単位と呼ばれている。ヒトの身体は約37兆個の細胞で構成されるが、それはつまり37兆個集まって1人のヒトという生命を創り上げているということ。ヒトが集まり、町をつくり、国をなすように、細胞と社会は相似の関係にある。世界はヒトの身体と同じく生命の集合体(集合生命)である。Oumaは作品を世界の縮図と考え、絶え間なく変化しつづける作品を制作。作品に関わる鑑賞者も含めて作品であると定義し、作品と作品以外との境界をあいまいにしていく。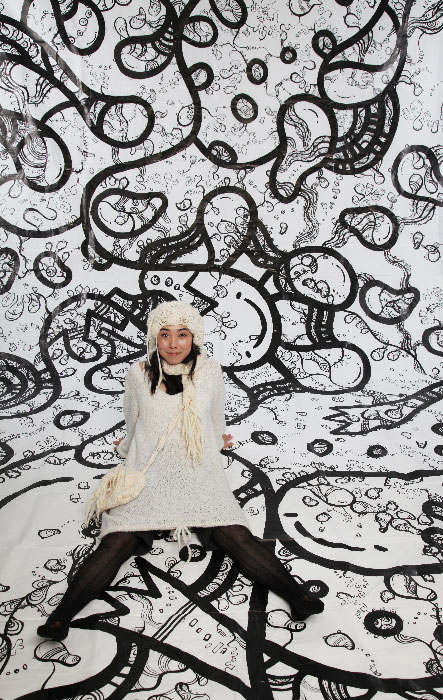 This is all animals who I met when I was a veterinarian.
Copyright (C) tama_medama.All Rights Reserved.