系統樹 / Phylogenetic Tree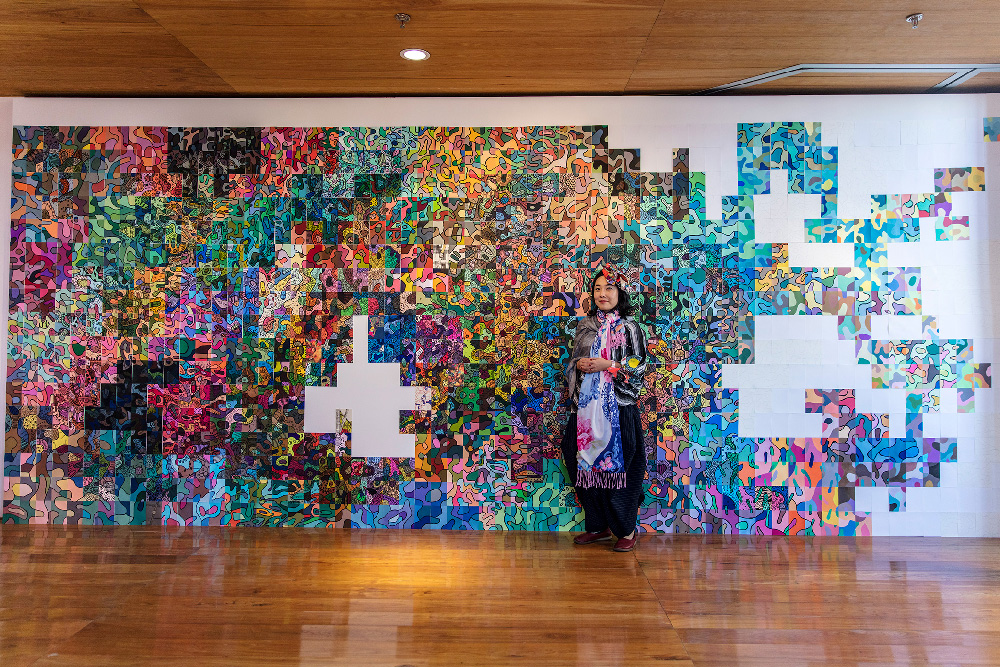 Acrylic on paper, 148×100mm(5.8×3.94inch) each 2017-, Current size / 3.3×20.9m(10.8×68.6feet), 2019
(作品全体も1つの作品として定義、サイズ可変)2017 -
ポストカードサイズの紙1枚を1つの細胞と見立てて制作する増殖的ペインティングシリーズ。隣り合う作品と線がつながり、1ピースが1つの巨大な作品を構成する一部となっています。すでに一部の作品は誰かの手に渡っており、作者であるOuma自身も、その全体像を一度に見ることができません。1つの小さなピースから、隣り合う「誰か」のことを想像する楽しみもあります。太い線で分けられた区画の色はすべて違う色で塗られており、また、数枚のグループをFamily(科)と見立て、一度に制作しています。同じ「科」の作品は似たようなトーンとなっていますが、隣り合っていても「科」が違う作品は全く違う色となっています。
1つの作品から自らと全体との関係性を想起させます。
This is continuous painting series. This work keep expanding and no ends. Some parts were sold out in Japan, Finland, China and others. The parts are just missing. On this work, changing and losing, consuming and creating are in parallel. Nobody, even Ouma, artist herself can't see whole works together. Also, nobody can get all works. We can imagine who has our next part. It means that all people who have some pieces add value for whole work.
Cell is minimum unit of life in biology and 37 trillion cells make one human body. Each cells is unique but also they are part of whole life. Society is similar to cell's world. This project express the relationship between small life (cell / person) and whole life (person / world).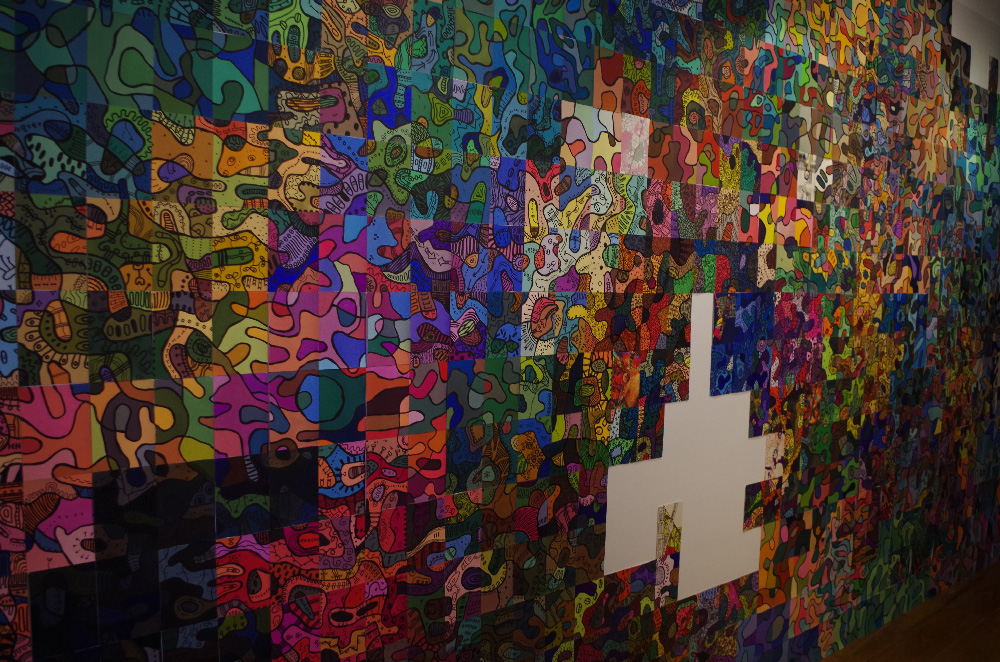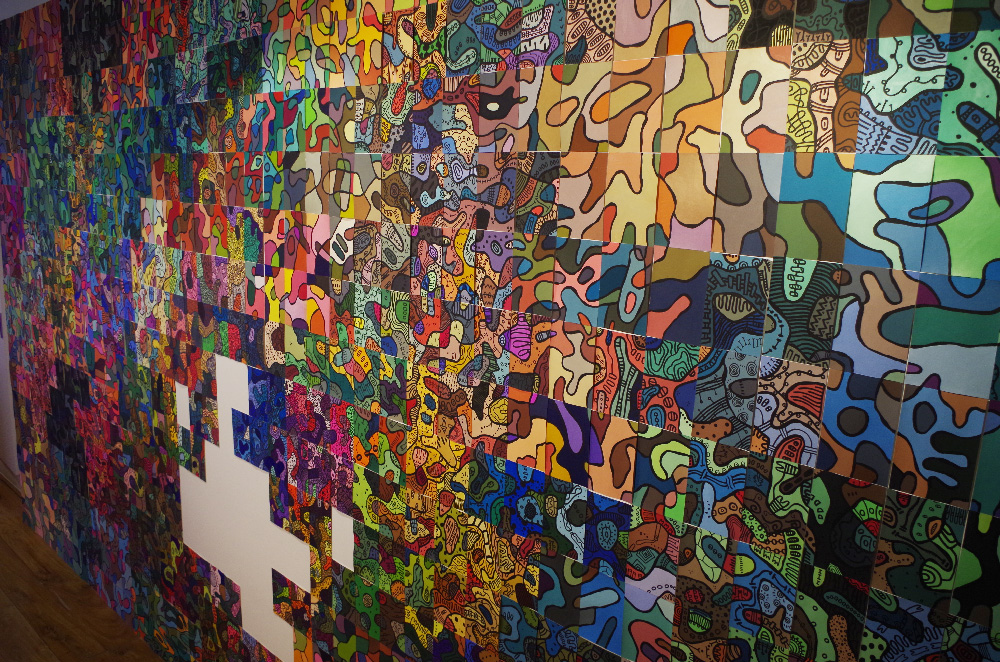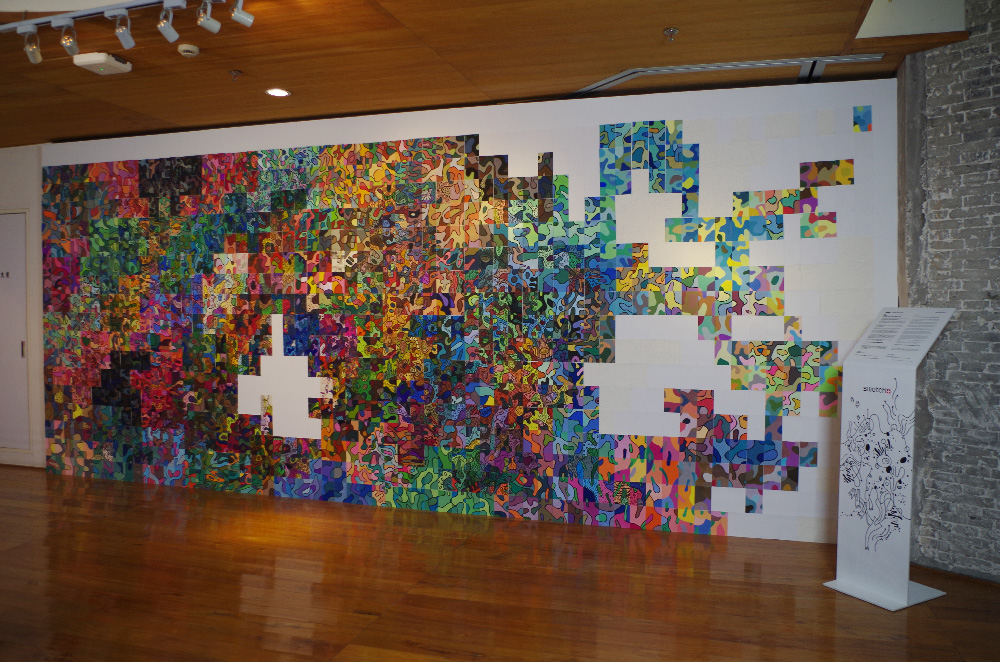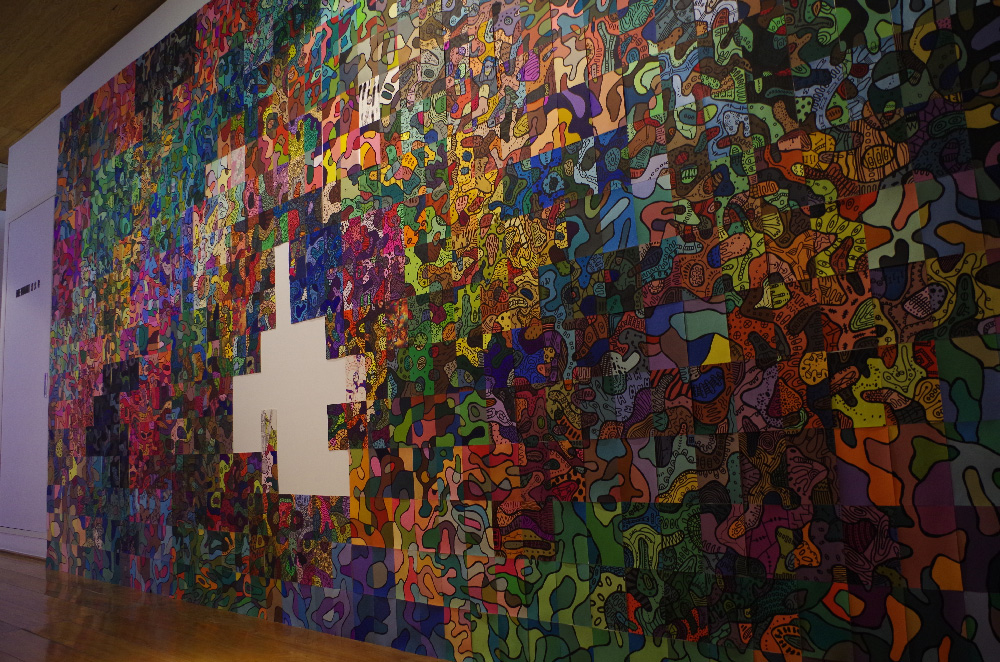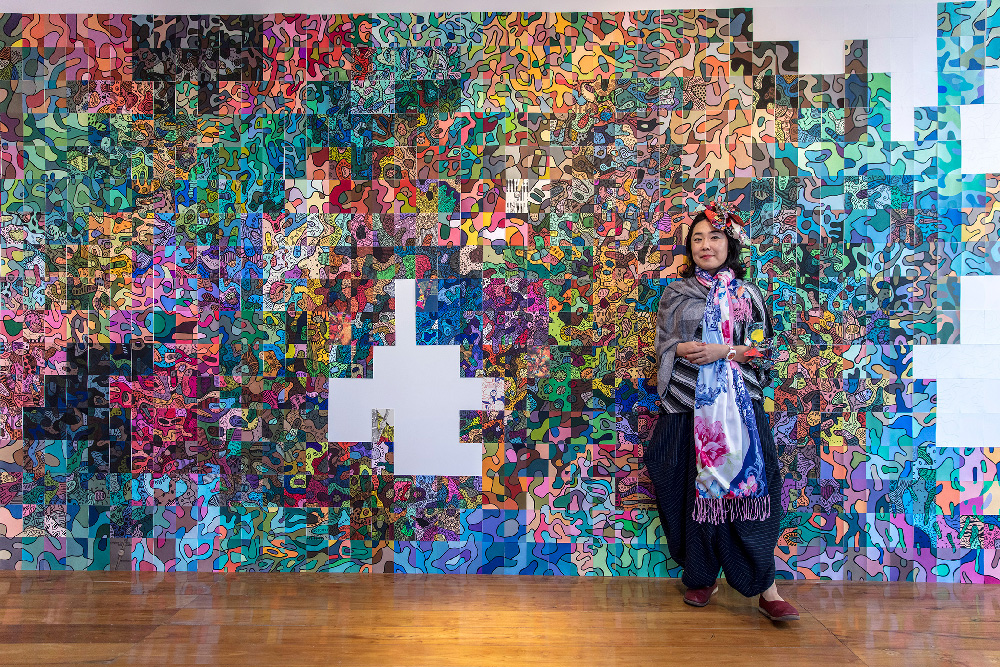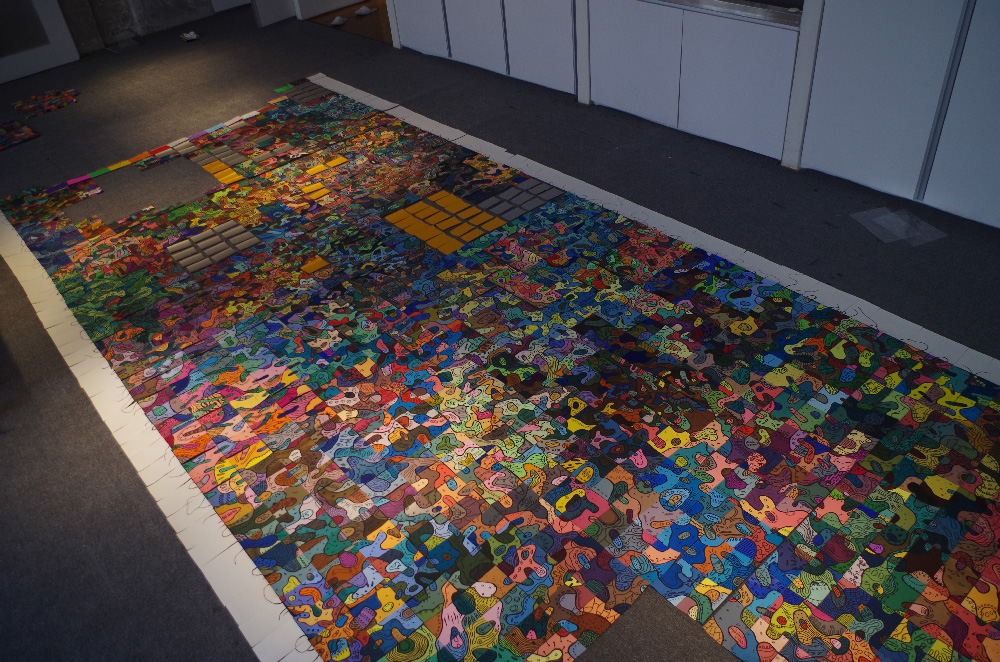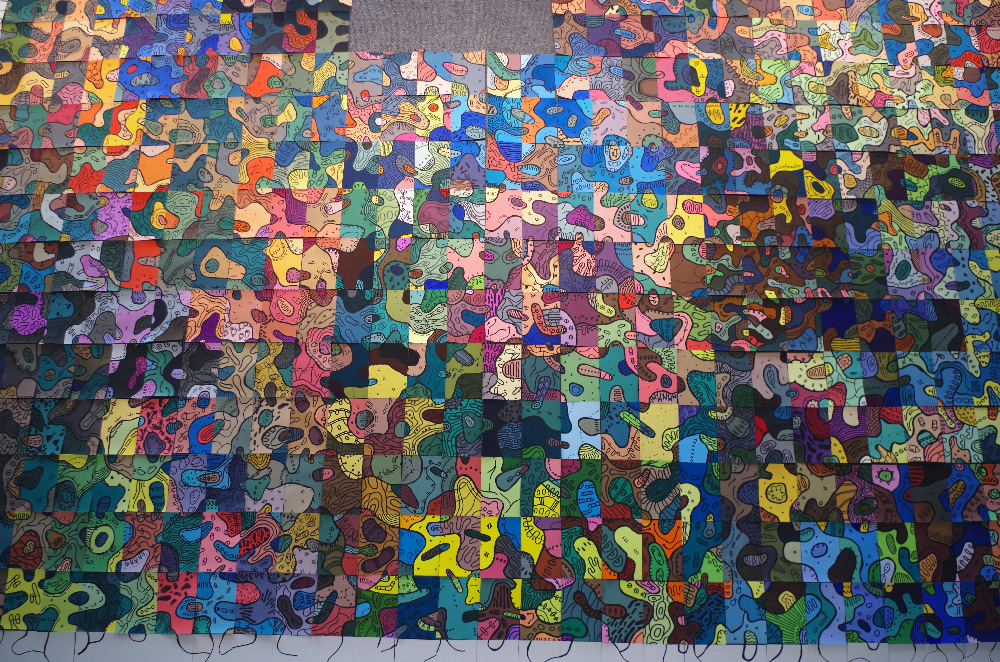 Copyright (C) ouma.All Rights Reserved.